Roam Running Speakers Series with Xero Shoes
September 7 @ 7:00 pm

-

8:00 pm

Free
Roam Running Series Speakers Series with Xero Shoes – Topic: Minimalist Footwear for the Runner
Join us for our bimonthly Roam Running Speakers Series Event as we welcome our special guest Joe Burnham who accidentally discovered natural movement and Xero Shoes almost four years ago. As a seasoned REI footwear guru, he initially scoffed at the idea that someone with a history of knee injuries and two surgeries could shift to minimal footwear. But after a month of casual wear, he found himself wearing them daily and, at two months, anything else became uncomfortable. At eleven months he ran a 50k Spartan Ultra in a pair of Terraflex from Xero Shoes (his knees felt fantastic the next day).
Joe became so dedicated to the ideals of natural movement and shoes with a "foot-first" design that it became ethically compromising to sell conventional footwear, so in May of 2021, he joined the Xero Shoes team. Today he sits between sales and marketing, overseeing events and assuring our retail partners are successful.
When not focusing on Xero Shoes, Joe is the proud dad of a 15-year-old, a lover of the outdoors, and a personal-development nerd.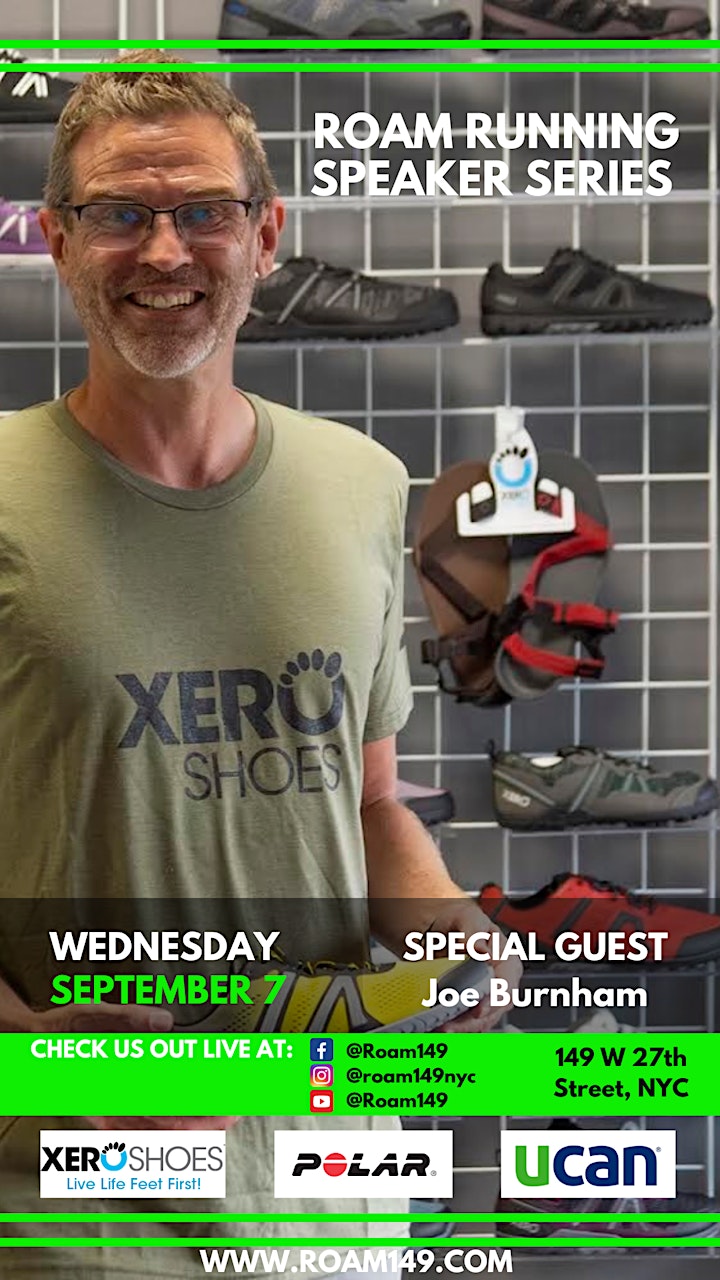 Related Events